May 21st, 2009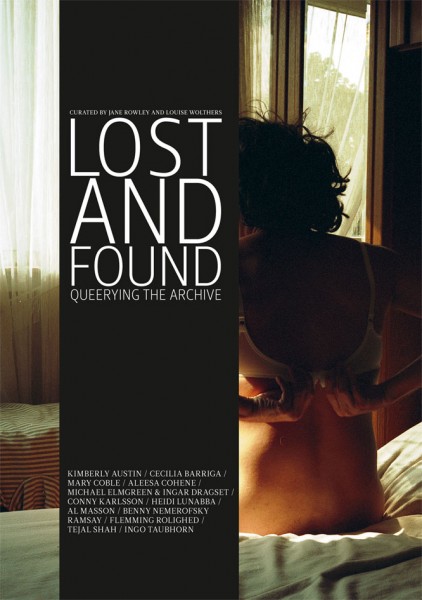 On May 29 at 17.00 you are all invited to the opening of the exhibition Lost and Found: Queerying the Archive at Nikolaj, Copenhagen Contemporary Art Center, Denmark.
The exhibition Lost and Found: Queerying the Archive is curated by Jane Rowley and Louise Wolthers, and "presents a series of spectacular, thought-provoking works that generate new narratives based on private memories and experiences beyond gender and sexuality norms. Using the potent and emotionally laden detritus of society, like found silent-movie footage, garments from the family past, and desecrated and fictionalised photo albums, the works in Lost and Found recreate, deconstruct and reconstruct the past as we allegedly know it, questioning the power structures that are created and preserved through the archives we've inherited."
Participating artists in the exhibition are Elmgreen & Dragset (DK/NO), Mary Coble (US), Ingo Taubhorn (DE), Tejal Shah (IN), Benny Nemerofsky Ramsay (CA), Conny Karlsson (SE), Flemming Rolighed (DK), Aleesa Cohene (CA), Kimberly Austin (US), Cecilia Barriga (CL) og Heidi Lunabba (FI), Al Masson (FR/DK).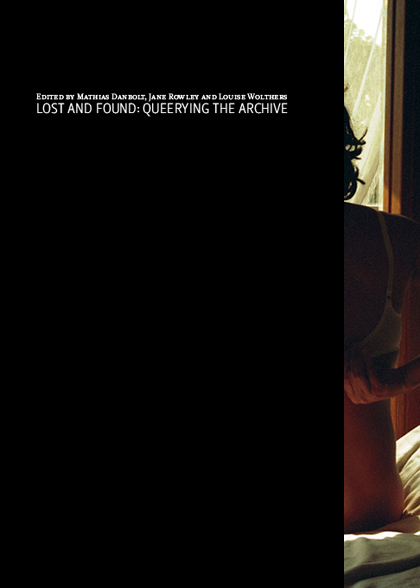 At the opening there will also be a book launch of the publication Lost and Found: Queerying the Archive, published in conjunction with the exhibition. Edited by Mathias Danbolt, Jane Rowley and Louise Wolthers, this 160 page publication takes up questions of the archive, history writing, and memory from a queer perspective.
The book includes new articles by the influential cultural theorists Ann Cvetkovich and Heather Love, as well as articles by the editors, poems by Joe Brainard, and artistic contributions from the artists in the exhibition.
The book is avaliable for only 150 DKK. Order it by emailing Kunsthallen Nikolaj: sh@kunsthallennikolaj.dk or buy it online on Audiatur bookstore.