Monday, August 30th, 2010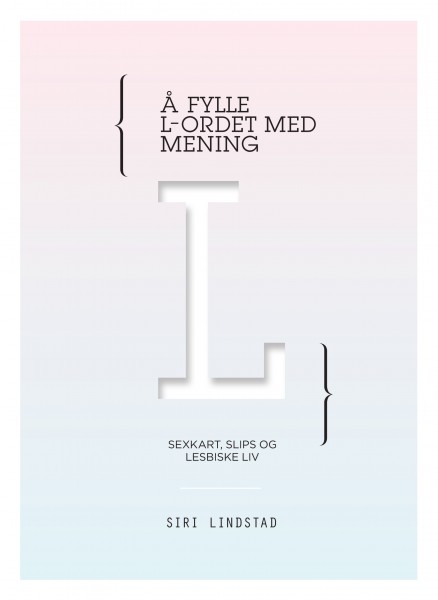 Siri Lindstad, the Norwegian queer feminist journalist and editor has just released the book Å fylle L-ordet med mening (which perhaps can be translated along the lines of, Filling the L-word with meaning).
Lindstad has travelled around Norway interviewing a wide range of lesbians from different generations, environments and places, resulting in a book of stories from lesbian communities and scenes across the country. As the press-release puts it, the book gives less attention to the "coming out" process but focus instead on the complexities "of 'coming in' as a lesbian, about coming home, but also about getting away or even perhaps fall behind".
Here is the press-relase in Norwegian:
"Kan man være lykkelig som lesbisk i Finnmark? Kan et utested uten biljardbord egentlig kalle seg et lesbested? Klarer du å kjenne igjen ei lesbe på gifteringen?

Å fylle L-ordet med mening er den første norske sakprosaboken med historier fra lesbemiljøene. Den handler lite om det å komme ut.  Derimot får du høre mye om hvordan det er å komme inn som lesbisk, om å komme hjem, men også om å komme vekk, og kanskje til og med komme bakpå.

Journalist Siri Lindstad reiste rundt i landet og snakket med lesber i alle aldre om miljøer, møteplasser og lesbiske liv. Resultatet ble en bok om kjønn, seksualitet og klasse, med tv-serien The L Word som bakteppe, og med den utskjelte traktorlesba som heltinnen."
The book is published on the new queer feminist publishing house Kill Your Darling Press, and can be ordered here for 299 NOK.