March 26th, 2011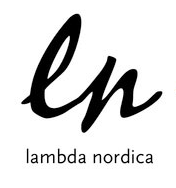 lambda nordica: Journal for LGBT Studies has sent out a call for contributions to a special issue on Crip Theory. NB! The deadline for abstracts is on May 1 2011:
*
Call for Papers for a Special Issue of lambda nordica: Crip Theory
Crip Theory is a new set of theories that analyses disability by using insights from queer theory, feminist theory and intersectionality studies. Crip theory is used to understand and influence attitudes and discourses concerning disability and impairment, but it has a much wider scope than that. Concepts like the normate, stigma, and accessibility can be used to study how an ableist society determines our mental structures.
Disability and impairment are key notions for an intersectional understanding of post modern society and can be used to analyse other concepts as citizenship, democracy, stigma and exclusion. In an effort to present the newest research in the field, lambda nordica: Journal for LGBT Studies is planning to publish a special issue on Crip Theory in the spring of 2012, and we are looking for abstracts with a crip perspective. The articles can be theoretical or empirical, but some aspect on Crip Theory should be thematised in each article. The focus will be on a Nordic context, in which we explicitly include the entire Baltic regiona. Abstracts and articles can be written in English, Danish, Norwegian, or Swedish.
Suggested topics include:
Disability politics and activism
Religion and disability
Class and disability
Sex and disability
Illness-Disability-Normalcy
Charity and disability
Disability and Citizenship
Gender and disability
Disability and identity
Age and disability
"The Crip Revolution" – Independent Living, agency, and citizenship
We are looking for abstracts of 300 words no later than 1 May 2011. Send them to guest editor Jens Rydström (jens.rydstrom (at) genus.lu.se. The articles should not extend 7,000 words and may be written in English, Danish, Norwegian, or Swedish.
*
lambda nordica is indeed the most important academic LGBTQ journal in the Nordic countries, so if are not already a subscriber, sign up right away here, or ask your local library to do so!