August 13th, 2008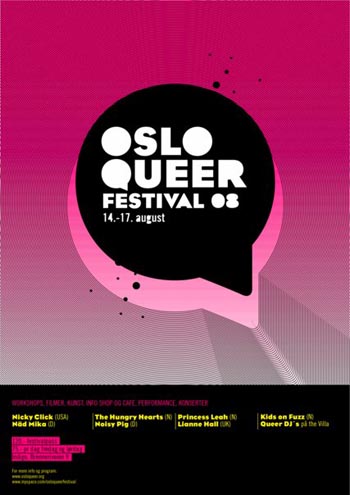 Oslo Queer Festival starts tomorrow, and keep going until Sunday. The festival recently released their program, including workshops, concerts, performances, and art shows, with guests from Europe and the US.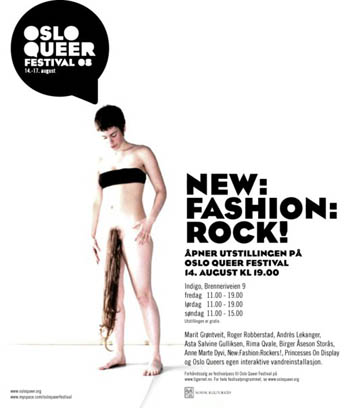 The festival opens tomorrow at 19.00 with the performance New Fashion Rock! by Anne Synnøve Skogstad and Guro Trøseid Gjerstadberget. This also functions as the opening of the festival's art exhibition, including works by Asta Salvine Gulliksen, Ane Marte Dyvi, Birger Åseson Storås, Rima Qvale, Marit Grøntveit and Robert Robberstad. Later on in the evening tomorrow, the Italian zine Clit Rocket will launch their new issue with a party including among others a concert by The Vibrarians (US).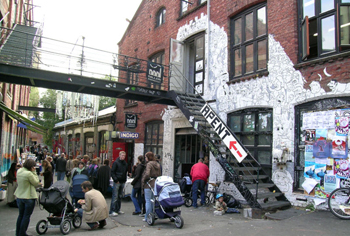 The is situated at Indigo, Brenneriveien 9, though the parties in the evenings will be held at The Villa. Tickets for the festival can be bought online or at Tiger record store, as well as at Indigo. See you there!