March 17th, 2008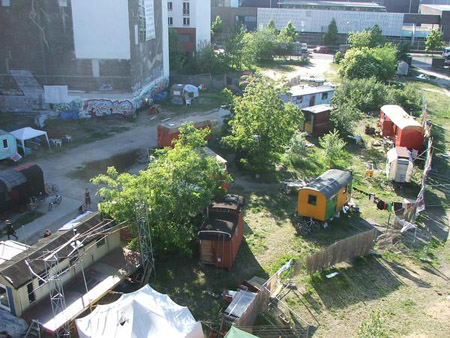 entzaubert is a radical queer D.I.Y. film festival, which will take place from 15 – 18 May 2008 in Berlin on the queer squatted truck site, schwarzer kanal.
The festival aims at creating a space for queer films, their directors and their audience. This is the second time the festival is organized, and it will be 4 days in the open air with films which question heteronormativity and capitalism, promote diversity and deconstruction of socially accepted constructions.
The organizers have published a call for contribution of movies within or beyond these categories:
D.I.Y., queer, non-commercial, documentaries, no-borders, arty, punky, anarchic, porn, trash, feminist, funny, serious, low-budget, no-budget, music, international, homo-socialist, homosexualist, revolutionary, poly-amourous, lazy, tranny-dyky, faggy, old, brand-new, provocative, difficult, hot, …
Deadline for submission is April 15.