April 22nd, 2008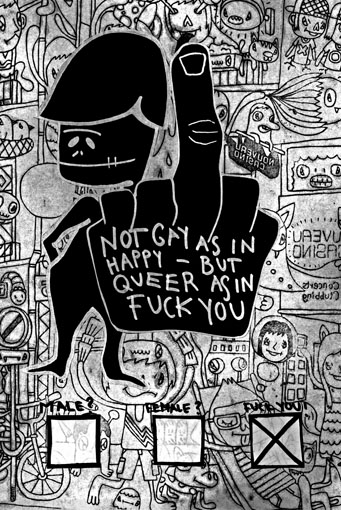 Saturday April 26 there will be a hugh queer party Warehouse 9 in Copenhagen, Vesterbro, from 21-06. This is a support party for the new Tranny-Fond, made to give economical support to transgenders, transsexuals, genderqueers and other deviants for transitioning.
The following will DJ, VJ, and performe live on Saturday:
Selskab / Roman Shower / NVA Frukta/ Ung Flugt / Sam Saylor / Henry / Rundetrunterne /
Kay Kaylor.
The party is announced as a separatist party: "no straights. You define it, not us….", as they say.