March 31st, 2008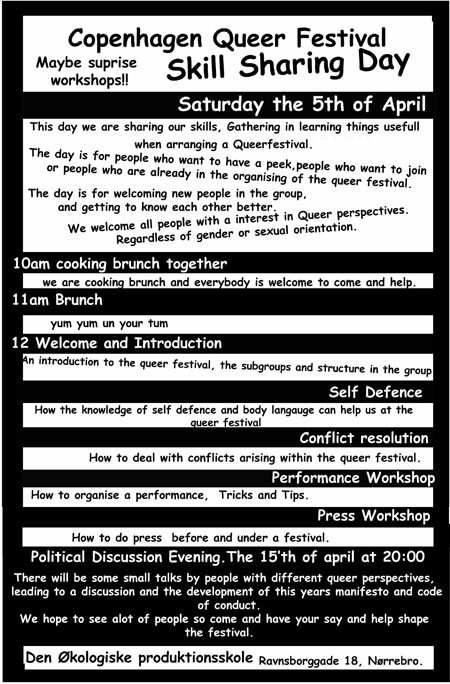 It is still some time until Copenhagen Queer Festival starts in late July, but the preperation and fun has already begun. On Saturday April 5, an open Skill Sharing Day will be held at Den økologiske produktionsskole (map) at 11 am, with workshops relevant when arranging queer events. This will be a great opportunity to learn about self defence, conflict resolution, performance, and other relevant issues, while having a good time.
On Tuesday April 15, there will be a Political Discussion Evening at 8 pm, at the same place. The evening starts out with different presentations on what's queer about queer activism, art, festival, politics, and manifestos today, leading up to an open discussion on the platform and code of conduct for the queer festival this summer. One of the editors of Trikster, Mathias Danbolt, will hold a short talk on the history and politics of queer manifestos.
The events are open and free, so come and help shape the festival!